Highline Customer Service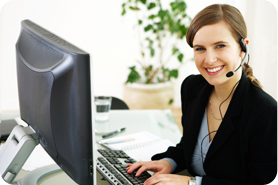 Highline Water District is committed to keeping our customers connected to essential services during the COVID-19 pandemic emergency. If you are experiencing hardship as a result of the COVID-19 pandemic, you may be eligible for support, including long-term payment arrangements.
If you have lost your job due to the Covid-19 pandemic and having difficulty paying your water bill, please call our office to make payment arrangements, or further help may be found through other King County Resources.
Find further information in Governor Inslee's Proclamation 20-23, pertaining to Utility Ratepayer Assistance and Preservation of Essential Services.
For bill assistance information contact the Utilities and Transportation Commission Consumer Hotline: 1-888-333-WUTC (9882) or consumer@utc.wa.gov.
Our friendly Customer Service representatives are here to help you with all of your water service needs between the hours of 7AM and 4PM Monday thru Friday
Need help outside of business hours? Access your Highline Water District account, pay your bill online, print current and past receipts and keep your account up to date with our online account management system.

Here to help
We are here to help with any of water service needs at 206-824-0375.
Have an after hours water service emergency?
Report water service emergencies promptly, call 206-824-0375 and follow prompts to reach our on-call personnel.
Before you dig
Accidentally breaking a line can be costly for you. Save the headache, schedule a locate service by calling
811
Lowering your water costs
Conservation
There are many ways to conserve water. Most ways are free or inexpensive. Even those that cost you money initially will pay for themselves with utility savings in just a few years.
Ways to conserve
Incentives
Utilities participating in the
Saving Water Partnership
offer financial incentives for Owners/Managers of Apartments and Condos, Industrial & Commercial Customers, and Residential Customers